Mission, Vision & Values
Our mission is the fundamental force that makes us the premier community for adults with intellectual and developmental disabilities in New Jersey. New Concepts for Living is committed to caring for and nurturing adults challenged with special needs so they can attain their highest level of wellness, independence and achievement.
Through partnerships with families, guardians and donor support, we are confident in our vision of continued growth in order to expand our programs and serve additional extraordinary individuals throughout New Jersey.
Our Services
New Concepts for Living offers Community and Medically Supportive Residences (Group Homes) and provides individuals with a safe and nurturing environment. Behavioral and Nursing services are available around the clock. Our Achievement Center, currently located in Rochelle Park, provides a robust calendar of activities and education for individuals 21 and over. Transportation is provided by our growing fleet of new specialty vans.
Learn more about our services and see why New Concepts for Living is the premier agency for extraordinary individuals.
Resources
We are committed to being the go-to resource for families and guardians of adults with intellectual and developmental disabilities. Our Resource Center provides important links to New Jersey state departments, information about Portability and Placement, Frequently Asked Questions, and more.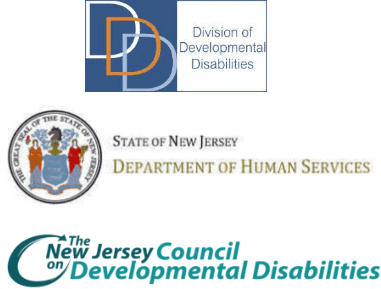 How do I start the process of placing a loved one with NCFL and getting the necessary information to see if your residential or day program is a good fit for us?
For more information on placement with NCFL, please complete our Placement Information Form and one of our dedicated team members would be happy to contact you to explain more about your options and availability. You can also call us at 201-843-3427 or email [email protected] to request additional information.
Visit our Frequently Asked Questions to find out more about NCFL's programs and services.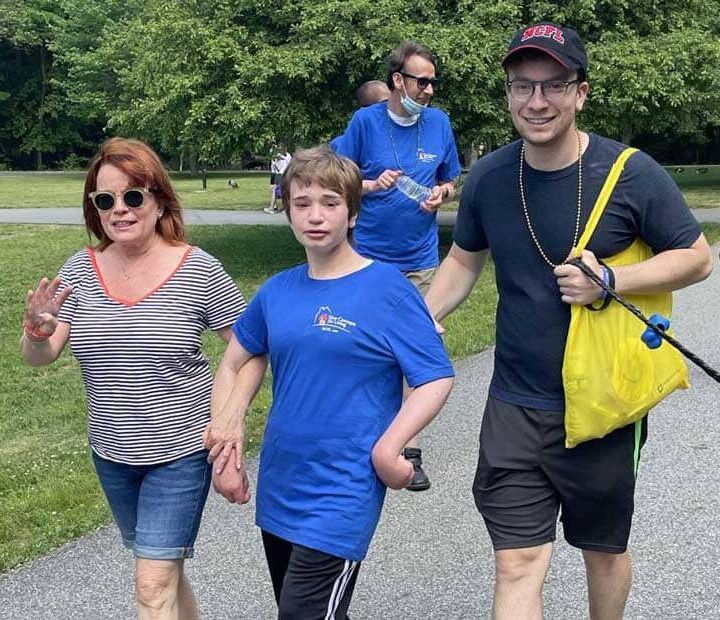 Ways To Help
NCFL is extremely grateful for the support of our guardians, donors, and partners. Their continued commitment contributes to the success of our agency and ensures we continue to provide premier services for the intellectually and developmentally disabled adults we care for. There are multiple ways for everyone to get involved and support New Concepts for Living. Some of these are events, donations, and corporate partnerships.
From Our Guardians
Parents and guardians recognize that New Concepts for Living is the unrivaled leader in the support of adults with intellectual and developmental disabilities in New Jersey. Hear what they have to say about their experience and how their loved ones are thriving!
My family is so grateful to have been connected with NCFL from its inception until the present. In the late 1970s, my grandmother was involved with a group of other concerned parents who were looking for supportive housing…
THE CARNEY AND BURKE FAMILY
Read full quote

Moving my daughter from her previous agency and home into NCFL's Haledon home was the best thing I ever did. Jessica had become inactive, un-cooperative and very unhappy. She had gained so much weight that she could barely walk. I began to believe…
JOCELYN MANZUETA
Read full quote

At around six months old, my daughter, Nefertari started to have fibroid seizures that lasted till she was four years old. Due to the seizures, Nefertari lost 20 percent of oxygen in her brain, which left her with a disadvantage to communicate clearly, using speech…
MARCIA FERNANDEZ
Read full quote

NCFL staff and management are so compassionate and caring toward the clients and families. They are always smiling, pleasant and willing to help whenever needed. The Day Program has very meaningful and engaging programs and activities…
SUSAN BUSCHE
Read full quote

I am writing to extend a special thank you to your staff at Andy's house. Rebecca has been exemplary in her management of the staff and your clients. In such an unprecedented, dangerous time she has risen to the occasion and gone above and beyond."
KIM ELPHICK
Read full quote

My brother Walter Brown has been with NCFL since the very beginning, in their first house in Hillsdale, NJ! My parents wanted to make sure Wally was taken care of after they were gone and not a burden to his siblings. I am grateful…
MAUREEN LOCKE
Read full quote

Providing a Lifetime of Care
for Extraordinary People