Take a Look Into Our New Home!
OPENING SOON IN OLD TAPPAN, NJ
Our latest home, built specifically for adults who have an intellectual or developmental disability as well as significant medical needs, is set to open soon!
This stunning, 5,100 square foot home is completely handicap accessible with wide hallways, walk in showers and a Hoyer lift system in multiple bedrooms.
To learn more about NCFL and take a tour of our latest community residence contact us.
Medically Supportive Community Residences
Our new Medically Supportive Community

Residences are the pinnacle of comfort and care for medically fragile individuals who require skilled nursing care.
Continuing our focus on providing superior care, we are proud to introduce Medically Supportive Community Residences, which can be an alternative to Intermediate Care Facilities (ICFs) for certain medically fragile individuals. Although they are not actual ICFs, they are an excellent option and specifically designed for those who want a home environment but require 24-hour on site or on call nursing care.
These residences are fully accessible with extra-wide doorways, spacious common areas, modern kitchens and two separate family rooms, providing for a semi-private visitor room. For your loved one's well-being and safety, each home has a physical therapy/exercise room, as well as emergency exits in each bedroom. Our bedrooms and bathrooms are equipped with ceiling mobility tracks. All bathrooms are handicapped accessible and include quick-dry overhead sunlamps with heating fans to minimize sensory discomfort after bathing.
Behavioral and Nursing Services
NCFL has many behaviorists on staff and on call to support our extraordinary individuals whenever needed. Our behaviorists provide much needed support and regularly work with our residents and day program participants to ensure each individual reaches their full potential.
Our Medically Supportive Community Residences are staffed with RNs and LPNs to provide our residents with the care they deserve. Nurses are on site and/or on call 24/7 to ensure residents receive unlimited access to their medical and nutritional needs.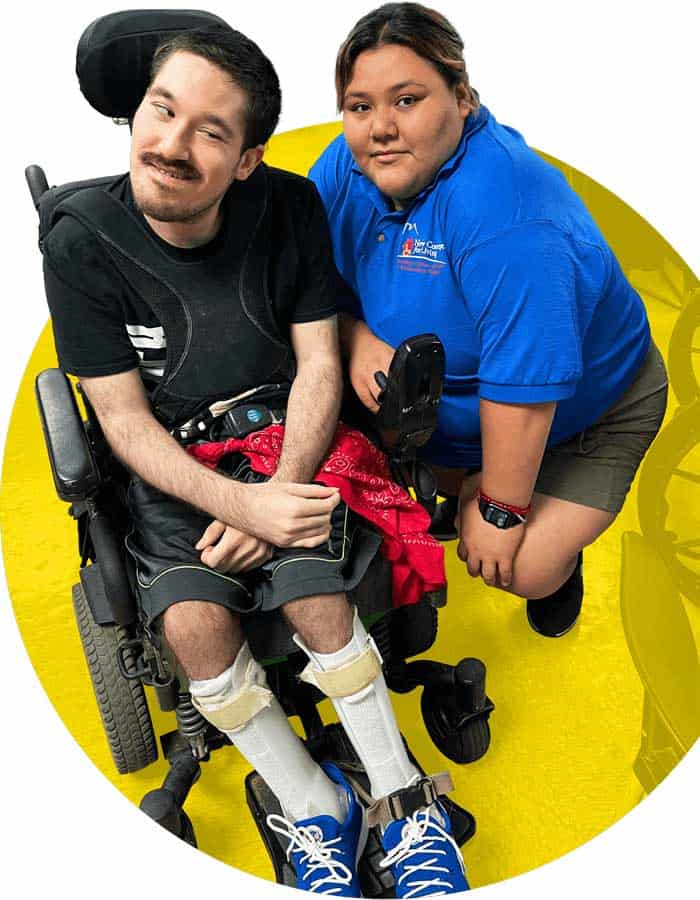 Security and Cameras
For security and peace of mind, every residence is equipped with state-of-the-art cameras, Smart Locks, and window and door sensors.
Community Inclusion
We understand the importance of community inclusion. NCFL ensures that individuals with ileostomies, colostomies, peg tubes, suprapubic catheters, tracheostomies and other medical requirements are as active and integrated into their communities as possible with daily outings and various trips.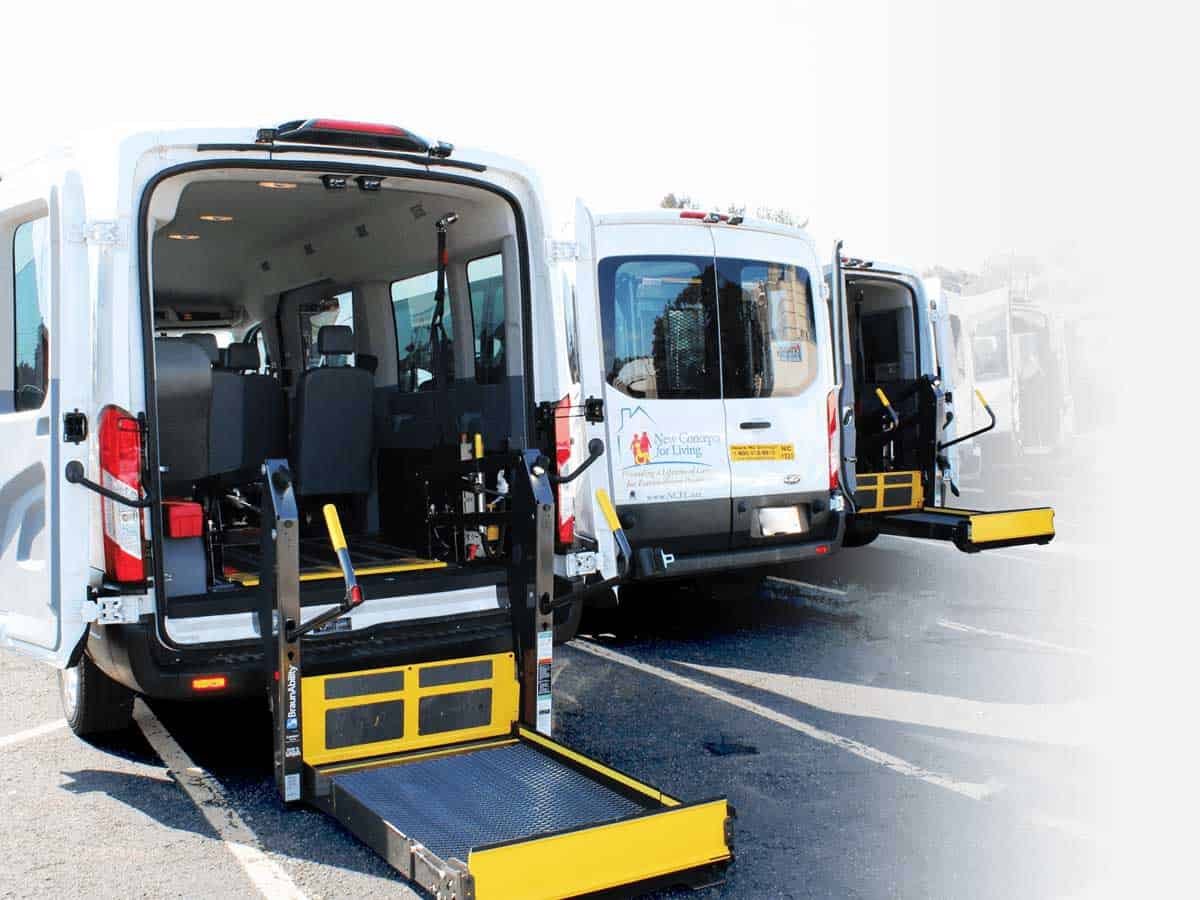 Transportation
Residents enjoy free transportation. Our drivers transport residents wherever they need to be, from Community Inclusion events and outings, to medical appointments, houses of worship, and more.
Our fleet of new and well-maintained vehicles are equipped with cameras, GPS, and speed monitoring to ensure your loved ones are safe in transit.