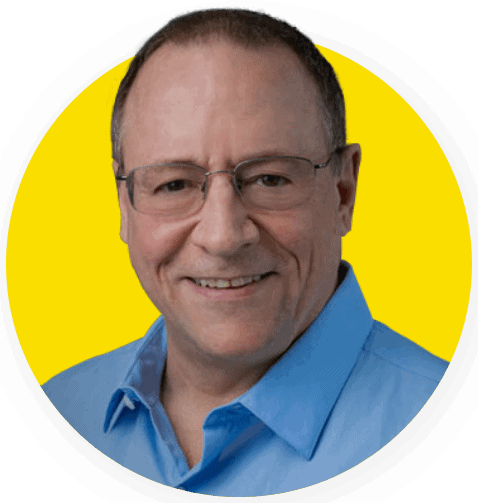 Steve Setteducati
Chief Executive Officer
As I celebrate my eighth year as Chief Executive Officer of New Concepts for Living, I also celebrate my eighth year in my new profession. After 30 years of owning and operating a for-profit midsize company in an unrelated industry, followed by a short lived three-year retirement, I am now fulfilled by way of leading this remarkable non-profit organization. Over the last seven years NCFL has been fortunate to mark extraordinary growth, from both a services and facilities standpoint, and more importantly, in personal growth for the many individuals that we serve.
Since 2016, all of our Community Residences (group homes) have been newly renovated, while during this same period we have added six new Community Residences in wonderful communities. NCFL will be opening several more spectacular new homes this year, the first three of which will open in the first and second quarter of 2023 in Upper Saddle River and Old Tappan. More newly constructed homes will follow this year in Hillsdale, Mahwah, and River Vale. There are 15 new apartments in Saddle Brook scheduled to open in 2024 which will serve 21 deserving residents.
NCFL continues to rise to the occasion by adding additional highly qualified professionals to our staff including Directors, Managers, Behaviorists, Nurses, and Information Technology specialists. We recognize the importance of hiring the very best employees. Our Management, Administrative staff, and Direct Support Professionals (DSPs) are among the highest paid in our field. Our DSPs are fully vetted and go through a rigorous training program before they can qualify to care for our residents. As a result of the entirety of our efforts, NCFL has earned a reputation of excellence as a premier provider of services for the intellectually and developmentally disabled population in New Jersey.
NCFL was the first, and currently one of only a handful of agencies in New Jersey to install sophisticated, High-Tech digital cameras in all of our Community Residences, throughout our Achievement Center (Day Program) and our entire transportation fleet for the safety and benefit of our residents and staff. In addition, NCFL has created and implemented easy to use digital reporting suites that, among other things, administer and monitor unusual or noteworthy instances, community outings and much more.
Our highly advanced Information Technology (IT) platforms throughout our organization are second to none and streamline processes and workflows in the interest of the safety and well-being of our residents. In addition, our ever-growing transportation fleet continues to be upgraded with all new vehicles.
With respect to outings or "Community Inclusion," NCFL is the most active agency in New Jersey when it comes to integrating our extraordinary individuals into our communities. We are committed to taking trips to a multitude of venues on a regular basis. We strongly believe in the rights of our individuals to participate within the community, whether it be daily outings from our Achievement Center, or our homes on weeknights and weekends. Participation is not mandatory, and we respect the wishes of guardians relative to outings.
Having grown to full capacity at our Rochelle Park Achievement Center and Administrative Offices, in May of 2022, NCFL purchased a new and significantly larger facility on Route 17 South in Paramus. Our new Achievement Center will be custom built utilizing advanced design enhancements specific to the needs of our population with plans for physical, occupational and speech therapy on site. When complete, this new facility will increase our ability to serve our participants more than three-fold in the interest of serving more extraordinary individuals.
In terms of our financial position, I am most pleased to report that over the past seven years, NCFL has quadrupled our budget, with further significant expansion underway in the interest of providing our services to even more deserving special needs individuals.
I am humbled by how far we have come and remain steadfast and focused on where we are headed. I wish to thank our outstanding staff for their hard work and unrelenting dedication, our financial supporters for their generosity, and our guardians/families for their continued partnership.
In closing, I wish to share with you that I cannot think of a more rewarding second career. I thoroughly enjoy caring and advocating for the rights of society's most vulnerable population. I appreciate and welcome each day, serving our family of extraordinary individuals for whom we provide a "Lifetime of Care."
I look forward to what we can accomplish together in 2023 and beyond!