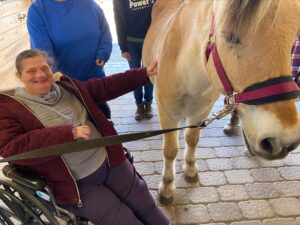 September 19, 2022: Our retirement group had a great day visiting A Stable Life at Overpeck Park.
The group enjoyed spending time with a variety of horses and learning about their daily routines and care.
Benefits of equine therapy are increased trust, reduced anxiety, increased self-esteem, self-acceptance, and social skills. It also helps improve communication skills.