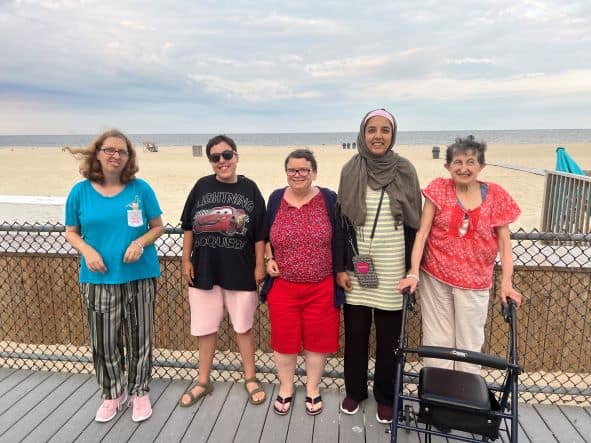 July 16, 2022: Some of our residents recently enjoyed a beach day in Point Pleasant, New Jersey. A trip to the beach is always peaceful.  It helps you de-stress, get some Vitamin D, exercise, meditate and unplug .
New Concepts for Living places a major focus on Community Inclusion because many adults with intellectual and developmental disabilities are not part of inclusive communities. We bring our residents and day program participants into the community on a regular basis. What better way to spend a day than at the beach!
The ladies relaxed watching the waves collide with each other. They also had fun playing games on the boardwalk. They enjoyed sitting in the sand and basked in the sun. The weather was remarkable. Everyone enjoyed themselves and cannot wait for their next excursion.