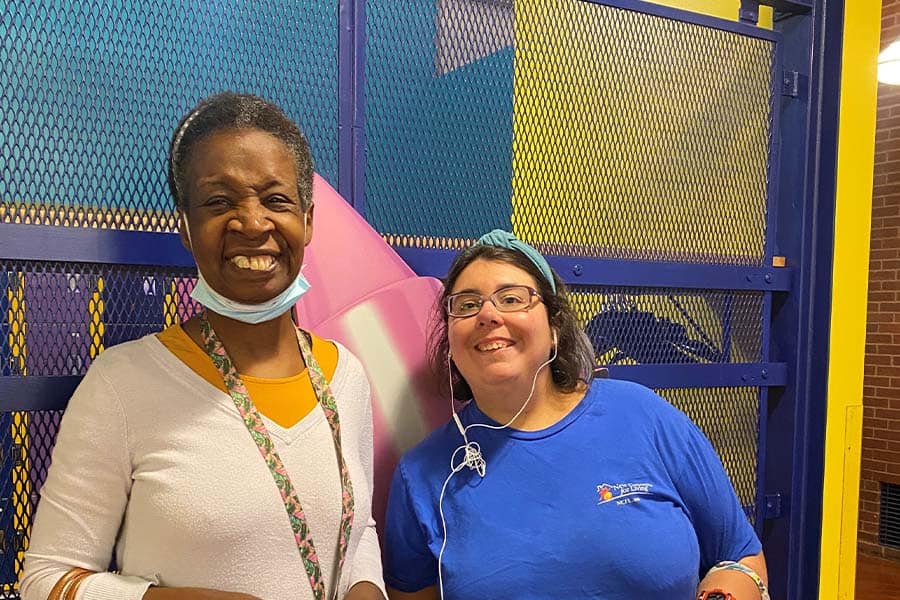 August 3, 2022: Day Program participants traveled to the Crayola Experience in Easton, PA. The Crayola Experience is bigger than an NFL football field and there was much to do!
The ladies visited the Activity Studio and made colorful crafts. They experienced the Adventure Lab where they solved colorful challenges using a "magic" tablet. At the Chaos and Creativity Show, they saw Gus' whacky antics and witnessed Denney lead the pack.
Some of the other adventures they experienced were the Colossal Caddy, the Crayola Store, Paint Palette, and Texture CRAYze.
A great time was had by all and they cannot wait to go back!