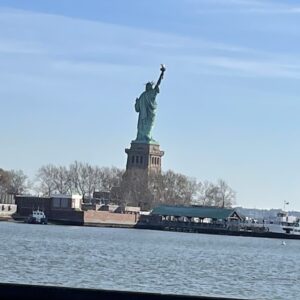 September 2, 2022: New Concepts for Living's Day Program participants explored Ellis Island.
The group visited the Ellis Island Immigration Museum. They learned about Ellis Island's history before, during, and after its use as America's immigration station.
Information was provided on the Statue of Liberty, which was given to the United States from France as a symbol of friendship.
They also enjoyed the ferry ride across the Hudson River.