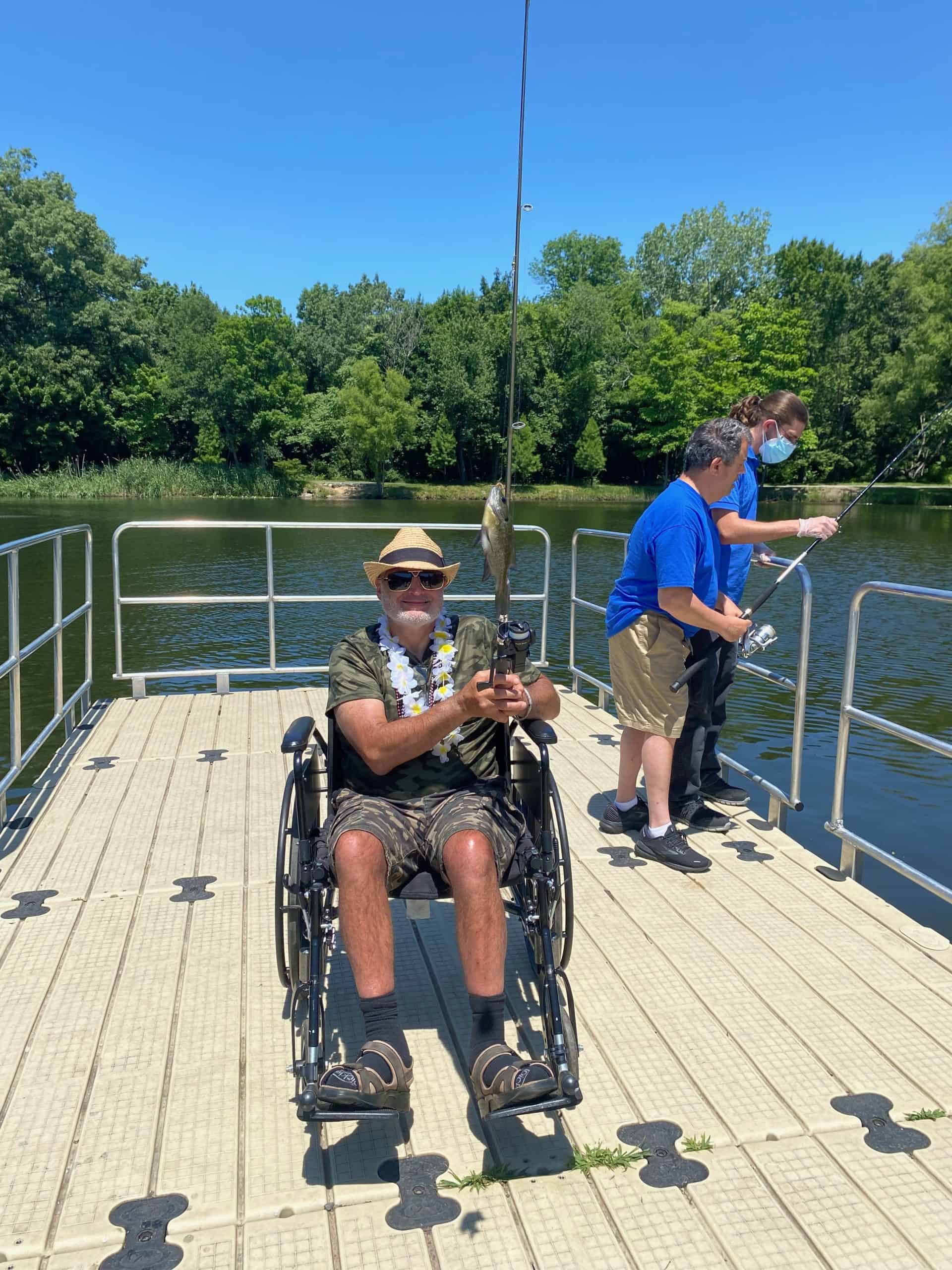 June 15, 2022: New Concepts for Living residents recently enjoyed fishing for fun. Men from our community residences went to Frank D. Zaccaria Memorial Park in Woodland Park, NJ.
The group was excited to cast their lines. Fish were biting. Many caught bluegills! Everyone had a great time.
There are many benefits associated with fishing. It provides stress relief, social bonding, and self-confidence. It is a great way to relax and clear your thoughts.
New Concepts for Living is committed to caring for and nurturing adults challenged with special needs so they can attain their highest level of wellness. We provide a robust recreation and activities calendar.