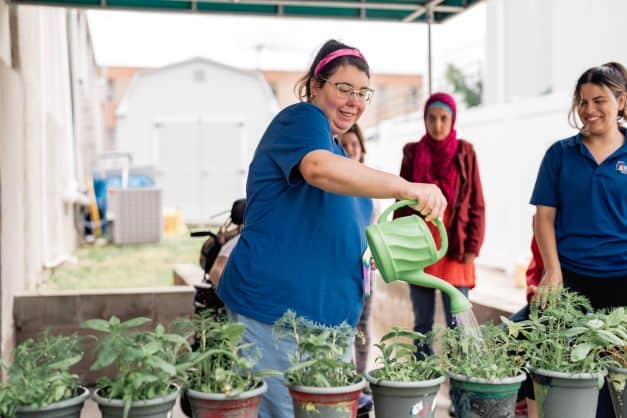 July 7, 2022: New Concepts for Living's ladies have green thumbs! Day program participants recently planted a garden.
The ladies learned money management. They prepared a budget. They took a trip to the local garden center. Pots, soil, and seeds were purchased.
The pots were cleaned, decorated, and filled with soil. The seeds were planted and moistened so they were damp, but not too wet.
They learned about the growth process of a seed. The ladies monitor their garden each day. The plants are watered and are flourishing!
Gardening has many health and well-being benefits. Flowers generate happiness. They improve people's mood, increase levels of positive energy, and help people feel relaxed. Plants and flowers have a calming influence and can also improve concentration and memory.
At New Concepts for Living, we are committed to caring for and nurturing adults challenged with special needs. We provide a variety of activities. We ensure each of the extraordinary individuals in our care attain their highest level of wellness, independence, and achievement.