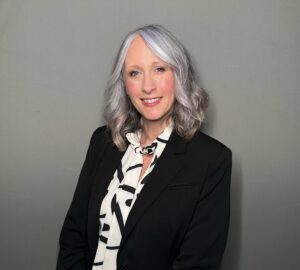 March 10, 2023: Marisa Guastella joins New Concepts for Living (NCFL) as our new Assistant Director of Development & Fundraising. In this new capacity, Guastella will be providing the necessary vision, leadership, and fundraising skills which will enable NCFL to achieve its fundraising targets and organizational development program.
Before joining NCFL, Guastella served as the Senior Director of the Garfield YMCA for 21 years. She has extensive experience in the non-profit sector directing programs, marketing, membership, and strategic initiatives. Guastella has both the foundational and strategic vision to build a culture of philanthropy to align financial development as a mission-driven program.
Guastella stated, "I am so impressed with NCFL's values, vision and commitment to its mission that it's a privilege to give donors and funders the opportunity to invest in the world they believe in and not deny anyone the chance to change the world for an individual or family living with intellectual and/or developmental disabilities. I am so happy to have joined NCFL at this stage in my career so I could offer my experience."
According to CEO Steve Setteducati, "NCFL is very pleased to be adding an individual with the skill and experience needed to successfully enhance our operations and meet our goals for growth and customer satisfaction. We fully expect that Marisa's talent will benefit us in the years to come and enhance our ability to provide our family of extraordinary individuals with the high-quality services they deserve."
In her free time, Guastella is a musician and dancer, obsessed with fighter jets and airplanes, and devours the work of psychologists Carl Jung and Arnie Mindell.