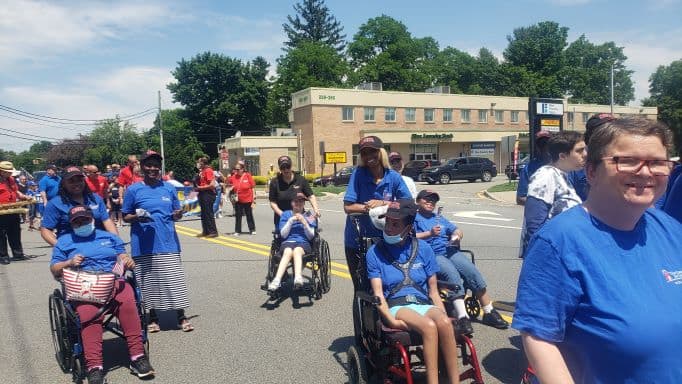 May 30, 2022: Rochelle Park had their annual Memorial Day Parade. Services were held prior to the parade honoring those who died serving our country.
Community Inclusion is important at New Concepts for Living. We believe it is our responsibility to provide opportunities for the individuals we serve to be part of their community.
NCFL residents, staff, and family marched. The parade included veterans, bands and more.
The heat did not stop parade goers. Crowds lined the street and waved flags as marchers walked past.
Participants enjoyed hot dogs and snacks after the parade. Refreshments were courtesy of the American Legion, Post 170.
Everyone had a great time!
New Concepts for Living thanks Commander Dennis Duddie for the chance to participate.