Woodcliff Lake, NJ — On Sunday, September 17th, New Concepts for Living (NCFL) hosted its much-anticipated 2023 Walk-A-Thon at the picturesque Wood Dale County Park. This annual event raises necessary funds and support for the extraordinary adults with Intellectual and Developmental Disabilities (IDD) that NCFL is dedicated to serving.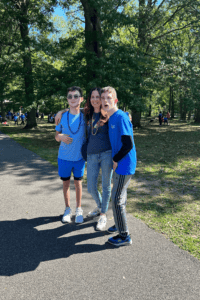 The event saw an impressive turnout, with more than 175 enthusiastic participants walking in support of NCFL on this beautiful late summer day. Our incredible group of walkers included NCFL residents, day program participants, employees, families, friends, and generous sponsors, all rallying together for a common cause.
The participants eagerly collected beads for every lap they completed, demonstrating their commitment to the cause. Post-walk, the atmosphere shifted to celebrations at the designated party area, where attendees enjoyed snacks, refreshments, and dancing to music provided by a DJ!
Highlighting the accomplishments of the day, NCFL acknowledged 2023 Walk-A-Thon achievements with prizes awarded in various categories. Calvin Pascall was recognized for raising the highest funds as an individual, while Team Marc & the Mountain Men received accolades for the highest funds raised by a team and for demonstrating the most team spirit. The Teaneck Home Residents remained undefeated, once again securing the titles for the most laps walked by both a team and an individual.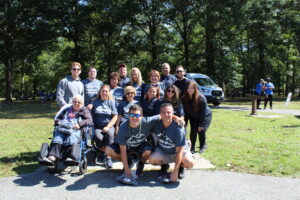 The funds raised during the 2023 Walk-A-Thon play a vital role in advancing NCFL's mission. New Concepts for Living is dedicated to improving the lives of adults with special needs (intellectual and developmental disabilities) and their families by providing a lifetime of care complete with dignity, inclusivity, and hope. The donations received from this event will be allocated to community inclusion programs, outings and activities, as well as care for the beautiful community residences that our NCFL residents call home.
NCFL expresses its sincerest gratitude to all participants, sponsors, and supporters for their unwavering commitment and for generously contributing to this year's fundraiser. The success of the 2023 Walk-A-Thon highlights the collective efforts aimed at providing a lifetime of care and dignity to those in need, making a lasting impact on their lives and the lives of their families.
For more information on NCFL and future events, please visit www.ncfl.net/events.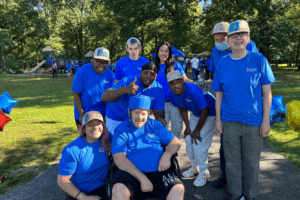 Click HERE to see more pictures.