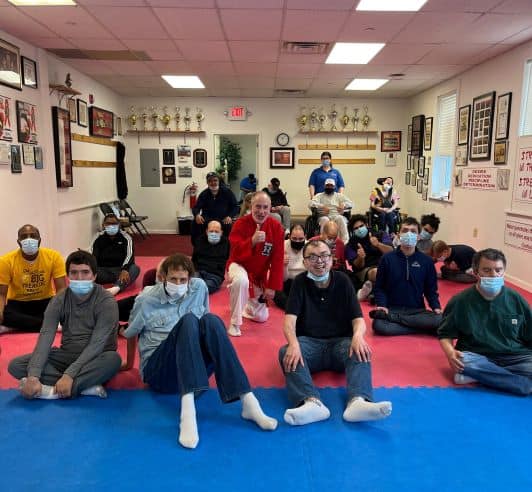 May 12, 2022: NCFL partners with Barr Karate in Hackensack.
Barr Karate provides martial arts classes to our day program participants.
Attendees rotate weekly and are enjoying these 60-minute classes designed to improve discipline, focus, and increase self-esteem, while providing physical exercise.
Our day program participants and their accomplishments have inspired Soke Grandmaster Larry Barr to expand his program. He now offers a "Special Needs Program." This program is for extraordinary children, teens, and adults.
New Concepts for Living is excited for this new partnership.