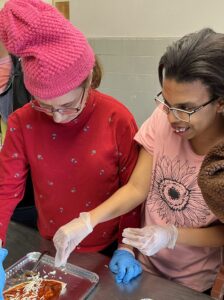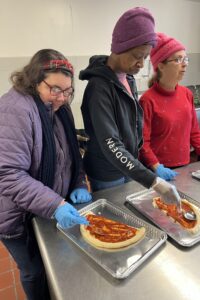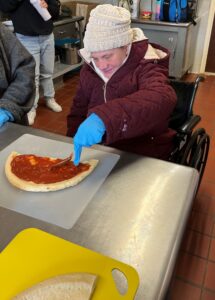 January 23, 2023: Our Day Program participants had Pizza Day at their weekly YMCA cooking class.
Cooking is educational and teaches many different skills. Some of these are math, reading, science, following directions, patience, and problem-solving skills.
The group enjoyed gathering the different ingredients needed, including pizza dough, sauce, cheese and other toppings. Some made regular cheese pies, others made pepperoni pies, and there was even a vegetarian pie.
The pies came out delicious and everyone loved eating them.
Click here for more pictures.