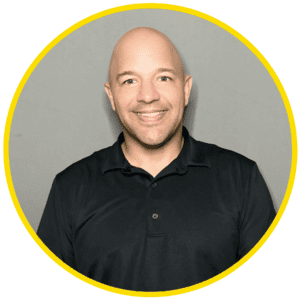 New Concepts for Living (NCFL) is excited to welcome Rolando Zorrilla, who joins our Residential Team as the newly appointed Assistant Director of Residential Services. Rolando brings to NCFL a wealth of experience, garnered over nearly two decades in the social services industry. Prior to his journey with NCFL, Rolando dedicated 16 years of his career to Community Access Unlimited. His tenure there began with him serving as the Director of Clinical Services, where he oversaw the Youth Residential Programs. In recognition of his exceptional contributions, Rolando's role expanded, culminating in his appointment as the Assistant Executive Director of Residential Services. Throughout his remarkable journey at Community Access Unlimited, he attained multiple promotions, ultimately earning the position of Associate Executive Director.
Rolando's diverse roles within residential programs for both adults and youth with Intellectual and Developmental Disabilities (IDD) have equipped him with a finely honed skill set and valuable experience. With these qualifications, Rolando is well-prepared to ensure the smooth and efficient operation of our residences, while maintaining the highest standards of licensing compliance.
Q: What made you want to work at NCFL?
A: It is rare to find an employment opportunity that perfectly aligns with one's own personal values and beliefs. NCFL's mission, vision, and values have created productive life changing opportunities for residents and their families. Additionally, NCFL residential programs foster a family-oriented group home environment, in which the benefits can be measured by the amount of smiles I have seen on each resident's face.
Q: What do you like about working for NCFL so far?
A: Everyone has been extremely helpful since I have begun working at NCFL. I have been able to join a great collaborative team that values input and is always looking to improve services for our residents. The future is bright for NCFL, as the goal is to grow residential services, thus creating more employment opportunities and room for staff advancement. It's an exciting time.
Q: Tell us a little bit about yourself?
A: I have a beautiful wife named Natalia and two wonderful sons, Gabriel and Alexander. I have been a volunteer recreation coach, on and off, for the past 9 years. I currently coach the 4th Grade Dumont Travel Basketball team. I love sports: NY Giants, Mets, and Knicks. I also enjoy kickboxing and running.