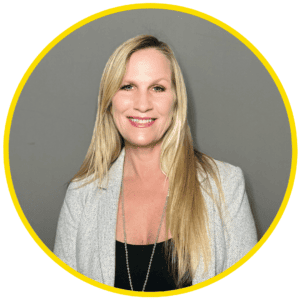 New Concepts for Living (NCFL) would like to welcome Sharon Scimeca as the new Director of Development and Fundraising. Sharon is an accomplished development professional with more than 25 years of senior-level management experience in the nonprofit sector. She is a frontline fundraiser with experience in all areas of development, with a focus on identifying and securing major gifts and donor cultivation. Sharon came to us from The New York Society for the Prevention of Cruelty to Children (NYSPCC) where she served as their Chief Development and Communications Officer, providing leadership and direction to a fundraising team that raised $10M annually, the Communication and Marketing Dept., and oversaw the creation of a strategic plan for the agency. Prior to her role at The NYSPCC, Sharon also served as Vice President of Development at Big Brothers Big Sisters of NYC, Regional Sr. Director of Development at the National MS Society, and Director of Special Projects at Hackensack Meridian Health Foundation.
Q: What made you want to work at NCFL?
A: I was attracted to NCFL because of their mission and work, both of which I hold in high regard. I believe in the power of compassion, inclusivity, and advocacy for the vulnerable and NCFL's mission to improve this population's quality of life resonates with my personal values. Having witnessed firsthand the challenges that adults with IDD and their families encounter, I feel a strong sense of empathy, and a desire to be a part of a team dedicated to providing them with support and comfort. NCFL is a leader in this field, and I know it is a place where I can be successful, both personally and professionally.
Q: What do you like about working for NCFL so far?
A: In just the two weeks that I've been here, I have seen firsthand the dedication and commitment from all NCFL's staff – it is amazing to see and truly heartwarming. I am blown away by the staff's level of compassion, patience, and concern for our clients. The fact that all staff, not just those interacting with the clients, know all our clients' names and everything about them is just incredible. It really reinforces the fact that our clients are our extended family, and they are treated as such. It speaks volumes about our staff's commitment and our organization's values.
Q: Tell us a little bit about yourself!
A: I come from a big family – I have 6 brothers and sisters. My dad was a career Navy officer (25 years), so my siblings were born all over the world! I am married with three children (Emily, Ethan and Ella) all of which will tell you I love our dog Ralphie (a Boxer) more than them! I love dogs (obviously), horses, the beach, and traveling (my bucket list is very long!). I can't/don't cook, but I LOVE to eat and will try any cuisine!